Glen Burnie Divorce Mediation Attorneys
We Provide an Alternative Approach to Divorce
While many couples choose to handle their divorce through the means of litigation, some opt for divorce mediation instead. This form lets both parties discuss their desired outcome for the situation in a civil manner in the presence of one of our Glen Burnie divorce mediation attorneys.
There are several benefits to this method:
Tends to be significantly less costly
Oftentimes faster than pursuing resolution in court
Gives the individuals involved more control
Allows for negotiations
Less intimidating and stressful process, which can be helpful especially if there are children involved
Are you ready to discuss the possibility of mediation? Call Ward & Co., CHTD. (410) 775-5955 for a free consultation.
What are the Challenges of Divorce Mediation?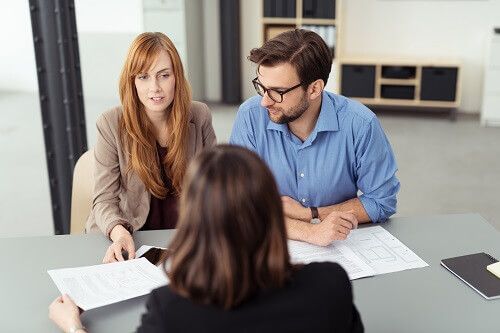 One of the main concerns that people express when faced with the option of mediation is being face-to-face with their spouse. Many times an inability to agree is one of the factors that leads to divorce in the first place, so people discount the option that puts them in a setting where the success is contingent upon cooperation.
However, unless you feel strongly opposed to being in the same room as your partner or feel very confident that the two of you would be unable to reach any agreements, mediation has proved to be a successful technique that can save time, money, and frustration and put much of the control of the proceedings in your hands. All it requires is two people who are willing to communicate honestly and openly listen.
Have More Questions about Divorce Mediation? Call
(410) 775-5955
Divorce mediation is not a very well-known option and we're sure you have some concerns you would like to be addressed before seriously considering the route.
Call or email us at (410) 775-5955 to schedule a free consultation. If you and your spouse are on amicable enough terms to be able to be civil and polite, we feel confident that this option could significantly improve and streamline any family law proceedings for you.